Alqueva, by Rita Catarino e Paulo Palma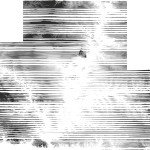 Opening February 25, 4pm / Until April 22
The Alqueva dam is the biggest transformation of the Portuguese territory in a short period of time. It is a great example of the Anthropocene in Portugal. There are 250 km ² of territory along the submerged Guadiana river, which besides being a profound alteration in the identity of the Alentejo landscape, operated a new agricultural paradigm, only possible by the presence of water in a previously arid landscape.
This work has the original purpose of revisiting a territory that no longer exists, which is no longer visible, but which by its inheritance, remains present in the collective memory. The images and cartography presented are only contributions that revise and revive, bring to the surface a reality that is currently impossible to restore. It is a game between the physical and invisible absence of a territory and a new look that only tries to rescue it, or to withdraw metaphorically from the submersion imposed upon it.
Based on the pre-existent reality at the moment of the construction of the dam, the physical, ecological and cultural characteristics that affirmed the territory, this work intends to be a reflection on the importance of memory in the construction of the Landscape. What Landscape exists after the disappearance of a place?