To The Wolf of Madragoa, by Pedro Bastos /mar 1st – 17th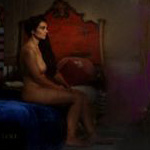 Video Installation edited from the film "To the Wolf of Madragoa", by Pedro Bastos.
The exhibition opening is tomorrow night, along with the screening of the original film in the Black Box.
Tomorrow night the music and drinks are at our bar, show up!