Adolf Loos: Our Contemporary /Dec 8th 2012 – Fev 4th 2013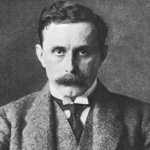 Adolf Loos: Our Contemporary celebrates the centenary of the Looshaus in Vienna and the publication of Adolf Loos most provocative theoretical text: "Ornament and Crime". Its primary aim is to map some significant reactions to Loos both among his closest followers, and more distant admirers, from architecture to cinema. Adolf Loos lived and worked at the time that cinema was in its first stage of making its cultural impact. He wrote film reviews about the stage set and its design.
From the moment of its appearance Loos' cultural criticism never failed to elicit controversy and outrage. Couched in the language of his day, it reads as a polemic from another era that nonetheless continues to hold its own. One of chief objectives of the exhibition is to capture the uncanny sense of contemporaneity that Loos exerts, often in the most unobtrusive ways.
The exhibition will travel to the MAK Vienna in March 2013 and will be exhibited later on at the GSAPP Gallery at Columbia University in the City of New York together with a symposium at the MoMA.
Opening december 8th 6pm
Round Table December 8th 7:30 pm, moderated by Joaquim Moreno with:
Yehuda E. Safran – exhibition curator
Hermann Czech – architect
Rainald Franz – curator at MAK, Vienna
This exhibition is part of the Cinema Program of Guimarães European Capital of Culture 2012
Free Entrance
Until February 4th 2013