RITUAL TRANCE DANCE com Maria Fonseca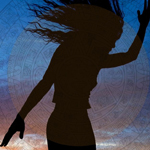 RITUAL TRANCE DANCE
Dance Sem Limites
Com Maria Fonseca
27 de Julho, 20h
Uma experiência onde o ritmo e a dança nos une. Tape os olhos, siga a música e verá o que está dentro de si.
O Ritual Trance Dance é uma combinação única de diferentes músicas e ritmos, movimento e dança, uma técnica de respiração e o uso de uma venda nos olhos, induzindo um estado profundo de consciência que promove o despertar espiritual, a clareza mental e o bem estar físico e emocional.
Respire, relaxe, torne-se a dança da vida!
Saiba mais sobre o RITUAL TRANCE DANCE: www.injoyretreats.com/retiros-experiencias/trancedance-maria/
Sobre a Maria Fonseca:
www.injoyretreats.com/maria/
CHECK-IN: pode chegar a partir das 19h45 até 20 h
INÍCIO: 20 h
PARA RESERVAR O SEU LUGAR
envie um email para becomedance@gmail.com
.:. INSCRIÇÕES LIMITADAS .:.
15€ pré-inscrição
20€ no dia do evento
________________________________________________________________
TRANCE DANCE RITUAL
Dance Without Limitations
With Maria Fonseca
July 27th, 8pm
Let's celebrate the experience where rhythm and dance unite us. Close your eyes, follow the music and find the light within.
Trance Dance is a unique blend of dance, healing sounds, dynamic percussive rhythms, a breathing technique and the use of a blindfold – together stimulating a "trance" state that promotes spiritual awakening, mental clarity, physical stamina and emotional well-being.
Breathe, let go, become the dance of life!
More about TRANCE DANCE RITUAL: www.injoyretreats.com/en/retreats-experiences/trancedance-maria/
About Maria Fonseca:
www.injoyretreats.com/en/maria/
CHECK-IN: starting at 7.30pm until 7.40pm
SESSION: 7.45pm
TO BOOK YOUR PLACE
please send an email to injoyretreats@gmail.com
.:. PLACES ARE LIMITED .:.
15€ pre-registration
20€ on the event´s day