A Performatic Conversation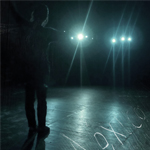 July 8th, 4pm
On the way to our presentation in October of Pigafetta, a play created by Marcos Barbosa and David Colorado, with some specific characteristics besides ots 24 hours duration we have organized this debates which are developed around the fundamental themes from our work, and are used towards the introduction, discussion and preparation to this happening.
The first conversation already happened on the 13th of May, with David Colorado, that from Buenos Aires, performatically talked with Marcos Barbosa, using his monologue A trip to Rome, in a n experience of manipulation of the Play, through the intervention of the audience.
On the 10th of June, Fadi Skieker and Marcos Barbosa, will talk about one of the main issues of Pigafetta, the relation with the Other, the stranger that invades our space, and the use of fiction as an answer to the crude reality that exists around us. This Talk makes the voyage of findings and losses between Syria and Portugal, a conversation with clarity and shadows, something close to theatre.
On the 8th of July it is time for the meeting between Manuel Furia and Marcos Barbosa. Manuel Furia did the music for several of Marcos Barbosa´s shows, including The Winter´s Tale and Pigafetta. It a Drama Per Musica meeting, where we go from 1525 to 1608, from Antonio Pigafetta to Shakespeare, and we change roles, read the text again and again, and rediscover the music inside the plays. Who plays what?
On the 9th we talk with Marta Wengoroviuos about audience involvement, and the creation of a community through tue use of word. With the help of Marcos Barbosa, we get into knowing the work of the artist, which touches some of the contents of our play, Pigafetta.
Support: