Performative Conversations Cycle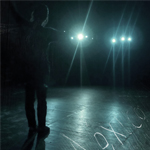 First Performative Conversation
Saturday May 13, 3pm
The first conversation of this cycle, functions as the preface to the rewriting of Antonio Pigafetta's logbook.
A conversation/journey between a mexican actor, performing on a gondola in Venice, when he is really in Buenos Aires. Or will it be, in the voice of the public / director, in the CAAA, in Guimarães, Portugal?
Dialogue 1:  David Colorado (Mexico) and Marcos Barbosa (Portugal)
Mediator: Public (Portugal/Argentina)
Support: