Anotações sobre as nuvens, by Marta Leite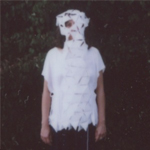 Opening September 12th, 4pm / Until October 9th
In the Exhibition "Anotações sobre as nuvens", Marta Leite questions landscape through events that take place above the abstract horizon.
In so doing, a parallel is created between the phenomena of evaporation and forgetfulness.
The body of work to be presented will try, through form and materials, to address the fleeting character of those phenomena as well as experiences, memories and feelings which have become dormant.
Bio
Lives and works in Berlin.
Graduated in Sculpture and New Media, at the Universität der Künste Berlin
(2010, title: Meisterschüler).
Exhibits regularly since 2006, particularly in the following venues: Museu do Neo-realismo (Vila Franca de Xira); CAAA (Guimarães); Altes Finanzamt (Berlin); Temporären Kunsthalle (Berlin); SIM Gallery (Reykjavik); Galeria Trama (Barcelona).
Awards and scholarships:
2015 Mediterranea 17, art biennial for the Mediterranean countries, Milan, Italy
Scholarship Support for Visual Arts, Caloust Gulbenkian Foundation
2014 Jovens Criadores 2014 (Young Creators)
2013 Scholarship International Visual Arts Program, Caloust Gulbenkian Foundation
Scholarship Support for Experimental Cinema, Caloust Gulbenkian Foundation for the film "Enxerto", co-directed with Catarina Laranjeiro
2010 Scholarships from Inov-art
2006 Scholarships for a travel project from Fundació Amigo Cuyás