Neutralidade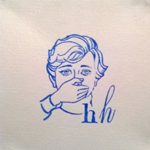 Opening September 12, 4pm / Until September 27
Guided Tours with curator and artists, on September 18 and 25th, at 5pm
Curator: Martina Tzvetan
The exhibition Neutralidade (Neutrality), of the curatorial project CAC – Cinema, Art and Culture, presents works by Cláudia Lopes, David Gil, Luís Vicente, Patrícia Geraldes and Reis Valdrez.
The material and immaterial are present in this works of contemporary art produced by the artists, about portuguese cultural heritage.
CAC – Cinema, Art and Culture has as mission artistic promotion, reflection about art and contemporary art critic through exhibitions, performances, cinema sessions and open conversations with curators and art critics, from July to September, in Porto and Guimarães.
Support: