Um ao Molhe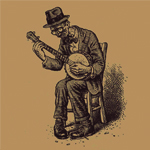 UM AO MOLHE 
ITINERANT ONE-MAN-BAND FESTIVAL
"What happens when you get a car and some of the best national solo artists together?"
UM AO MOLHE is the first itinerant festival dedicated to portuguese one-man-bands. Already with several artists and venues confirmed, it will leave everything behind and get on the road this month!
The festival will start on Febuary 6th in Funchal and will go on until the end of May. Throughout these four months, many cities and venues will welcome UM AO MOLHE. Besides Funchal, Porto, Vale de Cambra, GUimarães, Aveiro, Vila Real, Oliveira de Azeméis, Braga, Bueu (Spain), Viana do Castelo, Monção, Cascais, Évora, Lisboa, Coimbra, Póvoa de Varzim e Cartaxo are already part of the route. More stops are yet to be announced.
Along the road, we'll find many known names and unmissable concerts like Atillla, Blac Koyote, Coelho Radioactivo, Gobi Bear, Grutera, Lasers, Long Desert Cowboy, O Manipulador, The Partisan Seed and Tren Go! Sound System, among many others.
This festival is an initiative of 'Antes Cowboy que Toureiro' collective that has a goal of promoting some of the best that has been done when it comes to one-man-bands in Portugal and creating a solid circuit for the growing number of emerging musicians.
More Info at:
 www.facebook.com/um.ao.molhe
10pm| AMADOR
10:45pm | O MANIPULADOR
11:30pm | DAILY MISCONCEPTIONS
00:15am | TREN GO! SOUND SYSTEM
Ticket: 3,5€