Elisabeth Gschiel /apr – may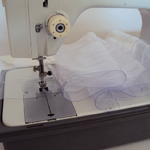 The 2013 CAAA Residence Program starts in April with the Austrian artist Elisabeth Gschiel.
Elisabeth Gschiel is a visual artist with a background in architecture, whose art pieces result of the work on vinyl foil.
The result of this Residency will be on display at the CAAA during the month of June 2013.
This Residency is supported by the Culture Department of Styria, Austria.