Performance Architecture /16 june-29 july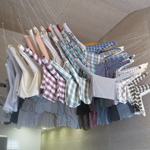 An international competition curated by Pedro Gadanho for the construction of up to five temporary urban interventions within the Guimarães 2012, European Capital of Culture (amongst architects, artists and designers, in multidisciplinary teams) Performance Architecture intends to map out recent spatial strategies that, by reactivating approaches to Performance practices, provide new outlooks on the role of architects and other creatives in a broad urban context.
Through the contribution of new ideas and by the presence of leading practitioners in the field (as jury members, as part of a small retrospective exhibition, as conference speakers, etc.) Performance Architecture thinks about spatial interventions that refer to the role of the consciousness of the body and of a social critique in reinventing public space.
Free entrance
Gallery #1