events /exhibitions
Guimarães nocnoc 5
Sorry, this entry is only available in PT.
Playing with myself, by Cláudia Clemente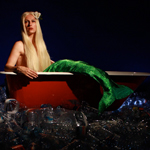 Opening September 12th, 4pm / Until October 9th
"Only by living absurdly is it possible to break out of this infinite absurdity." Julio Cortázar
I understand humour as the last possible form of resistance, and satire as a way to survive in a world every day more absurd, hostile and unintelligible.
This series was started in 2010, and it consists of an ensemble of apparently simple staged photographs using a multiplicity of characters: from Cinema classics ("The books quotes Hitchcocks' "The birds"; "Supermom" applies her super-powers to everyday's demands; "007" stares at you, gun and dry-Martini in hand) to illustrious national historic figures ("They are roses, Milord!"), revisiting portuguese traditional culture's icons (such as the Barcelos cock or the fish-seller), as well as many other paradigms and elements from the collective imaginary – the phoenix, the mermaid, the perfect housewife – in which I project and reinvent myself.
Counteracting the staging's apparent simplicity, there is a deliberate artificiality in the poses and the lighting, which reminds us that nothing in these shadow creatures of mine is natural. No realism is quested, but its exact opposite.
The intent behind the absurd portrayed in these characters is to create tension, to cause certain unease, to produce a giggle that will drag the observers, removing them from their comfort zone.
Let us then dive into the uncomfortable territory of introspection, of dreams, of darkness – the dangerous world that lies inside ourselves.
BIOGRAPHY:
Claudia Clemente was born in Porto in 1970. She is a writer, artist and film director. Originally trained as an architect, she studied Cinema in Barcelona and Lisbon. She published 4 books: a novel, two books of short stories, and a prize-winning theatre play.
Anotações sobre as nuvens, by Marta Leite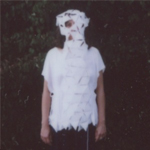 Opening September 12th, 4pm / Until October 9th
In the Exhibition "Anotações sobre as nuvens", Marta Leite questions landscape through events that take place above the abstract horizon.
In so doing, a parallel is created between the phenomena of evaporation and forgetfulness.
The body of work to be presented will try, through form and materials, to address the fleeting character of those phenomena as well as experiences, memories and feelings which have become dormant.
Bio
Lives and works in Berlin.
Graduated in Sculpture and New Media, at the Universität der Künste Berlin
(2010, title: Meisterschüler).
Exhibits regularly since 2006, particularly in the following venues: Museu do Neo-realismo (Vila Franca de Xira); CAAA (Guimarães); Altes Finanzamt (Berlin); Temporären Kunsthalle (Berlin); SIM Gallery (Reykjavik); Galeria Trama (Barcelona).
Awards and scholarships:
2015 Mediterranea 17, art biennial for the Mediterranean countries, Milan, Italy
Scholarship Support for Visual Arts, Caloust Gulbenkian Foundation
2014 Jovens Criadores 2014 (Young Creators)
2013 Scholarship International Visual Arts Program, Caloust Gulbenkian Foundation
Scholarship Support for Experimental Cinema, Caloust Gulbenkian Foundation for the film "Enxerto", co-directed with Catarina Laranjeiro
2010 Scholarships from Inov-art
2006 Scholarships for a travel project from Fundació Amigo Cuyás