archive 2015 – jan / feb / mar
(PT) UM PEDAÇO DE HISTÓRIA by Sweet Steppy Sessions
Sorry, this entry is only available in PT.
(PT) Festival GUIdance | 12 Mandamentos, Útero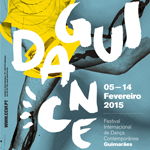 12 Commandments | Útero
February 12th and 13th
7pm
30/45′
Free Entrance
Útero propose a research area that envision "Swamp" rehearsals, making an invitation to several artist to draw 12 possible perspectives that will be the basis for the rehearsals and for the new creation. The artists to invite may be part of the elements of co-creators performers that will make the "Swamp" play or others. The goal is to connect the work to the audience through the presentation of this place, highlighting at the same time the creative process developed by the artist and making that process a natural preview of the creation in progress. "12 Commandements" has its premiere in GUIdance 2015 and has the presence of two strong names of the portuguese art scene: the musician Carlos Zíngaro, who will play live, and the dancer Romeu Runa.
Um ao Molhe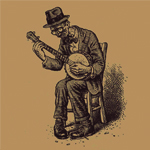 UM AO MOLHE 
ITINERANT ONE-MAN-BAND FESTIVAL
"What happens when you get a car and some of the best national solo artists together?"
UM AO MOLHE is the first itinerant festival dedicated to portuguese one-man-bands. Already with several artists and venues confirmed, it will leave everything behind and get on the road this month!
The festival will start on Febuary 6th in Funchal and will go on until the end of May. Throughout these four months, many cities and venues will welcome UM AO MOLHE. Besides Funchal, Porto, Vale de Cambra, GUimarães, Aveiro, Vila Real, Oliveira de Azeméis, Braga, Bueu (Spain), Viana do Castelo, Monção, Cascais, Évora, Lisboa, Coimbra, Póvoa de Varzim e Cartaxo are already part of the route. More stops are yet to be announced.
Along the road, we'll find many known names and unmissable concerts like Atillla, Blac Koyote, Coelho Radioactivo, Gobi Bear, Grutera, Lasers, Long Desert Cowboy, O Manipulador, The Partisan Seed and Tren Go! Sound System, among many others.
This festival is an initiative of 'Antes Cowboy que Toureiro' collective that has a goal of promoting some of the best that has been done when it comes to one-man-bands in Portugal and creating a solid circuit for the growing number of emerging musicians.
More Info at:
 www.facebook.com/um.ao.molhe
10pm| AMADOR
10:45pm | O MANIPULADOR
11:30pm | DAILY MISCONCEPTIONS
00:15am | TREN GO! SOUND SYSTEM
Ticket: 3,5€
Ângela Ferreira: Monuments in Reverse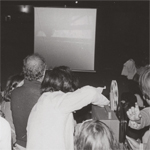 Curated by Ana Balona de Oliveira
Opening January 17th, 7pm / until March 15th
The solo exhibition 'Monuments in Reverse' gathers for the first time a set of works by Ângela Ferreira, made between 2008 and 2012, which emerged from the same research-based processes, giving rise, however, to disparate installations whose intimate relationships tend to remain unexplored from a curatorial perspective. With the aim of opening a space of visibility for the conceptual and formal interstices sustaining her practice in general and these works in particular, the exhibition is purposefully documentary and process-based. It intends to shed light on thinking processes more than points of arrival, through the possibility of new connections, or the visibility of previously occluded ones, the strong presence of drawing and video, and the dialogue with works by others which have constituted point of departure or inspiration.
Full essay by Ana Balona de Oliveira: Ângela Ferreira: Monuments in Reverse
Press:
Arte Capital
Buala
Making Art Happen
/
Biographies
Ângela Ferreira
Born in 1958 in Maputo, Mozambique, Ângela Ferreira grew up in South Africa and obtained her MFA from the Michaelis School of Fine Art, University of Cape Town. She lives and works in Lisbon, teaching Fine Art at Lisbon University. Ferreira's work is concerned with the ongoing impact of colonialism and post-colonialism on contemporary society, an investigation that is conducted through in-depth research and the distillation of ideas into concise and resonant forms. She represented Portugal at the 52nd Venice Biennale in 2007, continuing her investigations into the ways in which European modernism adapted or failed to adapt to the realities of the African continent by tracing the history of Jean Prouvé's "Maison Tropicale".
Selected solo exhibitions: "Revolutionary Traces", Stroom den Hag, The Hague (2014-2015), "Independence Cha Cha", Lumiar Cité, Lisbon (2014); "Political Cameras", Stills, Edinburgh (2013); "Ângela Ferreira–Stone Free", Marlborough Contemporary, London (2012); "Carlos Cardoso–Straight to the Point", Galeria Filomena Soares, Lisbon (2011); "Werdmuller Centre and Other Works", Stevenson, Cape Town (2010); "Hard Rain Show", Museu Coleção Berardo, Lisbon (2008) and La Criée, Rennes (2008); "Maison Tropicale", Portuguese Pavillion of 52nd Venice Biennial (2007); and "No Place At All", Museu do Chiado, Lisbon (2003). Selected group exhibitions: 3rd Lubumbashi Biennial (2013); "Between Walls and Windows", Haus der Kulturen der Welt, Berlin (2012); "Monument und Utopia II", Steirischer Herbst Festival, Graz (2010); "Modernologies", Museum of Modern Art, Warsaw (2010) and MACBA, Barcelona (2009).
/
Ana Balona de Oliveira
Ana Balona de Oliveira (PhD, Courtauld Institute of Art, University of London, 2012) is a Postdoctoral Researcher at the Centre for Comparative Studies of the University of Lisbon and at the Institute for Art History of the New University of Lisbon and a Visiting Lecturer at the Courtauld Institute of Art, University of London, where she wrote her doctoral thesis on the artwork of the Portuguese and South African artist Ângela Ferreira (b. Maputo, Mozambique, 1958) and notions of displacement, hybridity and unhomeliness. She is currently researching narratives of empire, anti- and post-colonialism, migration and globalization in contemporary art from 'Lusophone' spaces and beyond. Ana received doctoral and postdoctoral grants from the Foundation for Science and Technology (FCT, Portugal). She lectured in several institutions in the United Kingdom (Courtauld Institute of Art, Wimbledon College of Art, Westminster University) and Portugal (University of Porto, New University of Lisbon, University of Minho) and published several articles on identity and difference, displacement, migration and globalization in contemporary art (Third Text, Mute, Fillip, Aniki). She is also an independent curator.
Reacting to Time – Transmission Workshop II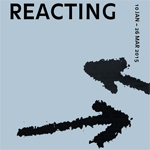 REACTING TO TIME – the Portuguese in performance art
Creation and artistic direction Vânia Rovisco
Artistic consultants André Lepecki, Verónica Metello
Transmission Workshop II
In the years around the Portuguese revolution of April 25th 1974, a peculiar dynamic ruled the Portuguese artistic activity. A series of events tuned Portugal to the issues and practices that drove the international artistic avant-garde. Between 1972 and 1985, performance art embedded itself into the fabric of Portuguese art history, and in that time lapse, Albuquerque Mendes, Fernando Azevedo, João Dixo, Artur Barrio, Gerardo Burmester, Miguel Yeco, Silvestre Pestana, Elisabete Mileu, Manuel Barbosa, Fernando Aguiar, António Olaio, Ção Pestana, Rui Órfão and Alberto Carneiro, define the coordinates of the first Portuguese body of performance.
REACTING TO TIME – the Portuguese in performance art, wants to update the specific bodily memory of those early experiments. Access the source of that information, update it, pass it on by direct experience and present it publicly: these are the goals of this project. It's about building a living archive embodied in the present. REACTING TO TIME – the Portuguese in performance art takes this period and group of artists as reference. The two axis of the project, research and update, are accomplished by Vânia Rovisco in the Transmission Workshop, through a series of strategies for the transmission of the information collected directly from the authors – whenever it was possible – during the research process. The material that Vânia transmits in practical performance, from one body to the other, to all the participants of the workshop, is the bodily memory of the first experiences of Portuguese performance art. The workshop will end with an object to be presented by the participants, increasing the widespread of this knowledge.
+info:
Workshop dates: January 19-24/ from 7pm to 11pm and a break from 9pm 9:30pm
Presentation: January 24th at 4 pm / free entry
Applications: geral@centroaaa.org
The workshops are limited to 10/15 participants with ages between 16 and 45.
The participation implies that you are available for the final presentation and is free of charge.