arquivo 2018 – abr/mai/jun
EGO#7 – THE LEMON LOVERS
Sorry, this entry is only available in PT.
Westway LAB
Sorry, this entry is only available in PT.
UMix #2 – FRONTEIRAS – Inclusão pela Arte
Sorry, this entry is only available in PT.
The Reality of it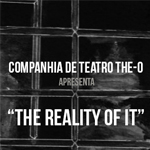 April 6th, 10pm
"Sometimes, I think about all the times I have looked at you and thought 'God, I love you!' and I wonder if you have ever looked at me with the same phrase running through your head."
Imagine a view so plain that it is beautiful. Jamie sits at his bedroom window and watches other lives pass by. His inspiration to his writing, that, and his partner Alex. Having been together since childhood Alex and Jamie spent their entire lives together, happily married at eighteen. Now, after nearly seven years, things begin to change. Alex has become distant and Jamie fears that he may have to come to terms with reality.
'The Reality of It' is a play that explores the downfall of young love and how the threat of loneliness can change a person's perspective on life.
The boy on the hill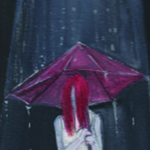 April 13, 10pm
Mary stares at the young boy. She cannot see what he is looking at. She calls him Tommy…
"A boy on the hill" explores the social and political problems the UK faces after the Brexit vote. Mary's life becomes a continuous cycle of misfortune. Every morning she sees the Boy on the hill. She talks. He sits. We listen.
Of the indelible symptom, by Ludgero Almeida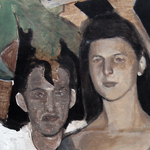 Opening April, 6th, 19h / until May 26th
Curator: Pat Lemos
Ludgero Almeida brings to the exhibition a series of paintings produced between 2015 and 2018 in Brazilian and Portuguese territory. The works have been born from an investigation that assembles and disassembles the historical statements from photographic memories and obliterated elements of both countries, focusing particularly on archives of the dictatorships and of colonisation.
It is through painting that the set/group/assemble of memories in which the artist focuses on comes back as symptoms, as archeological elements. It is not, however, about intact and crystallised images, but it is about images profusely crossed by interpretations, views and frictions – productive and subjective ones -, that not only relativise the factuality, but also attributes them with a new meaning.
"Of the indelible symptom" recaptures the place of a subaltern narrativity, of a past that stubbornly marginalise itself on speeches, on practicalities and too often on History. By using tools that reshape, erase, limit, these paintings could somehow censor the images, but inversely are attributing them a visibility, a new call/boast.
Archivilization, by Inês Norton
Sorry, this entry is only available in PT.
EGO#6 – FUGLY
Sorry, this entry is only available in PT.