archive 2016 – jul / ago / sep
Presentation "T+U" Project
Sorry, this entry is only available in PT.
Notes from the Underdog – ursa // Joaquim Moreno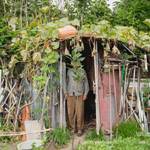 Notes from the Underdog
ursa // Joaquim Moreno
Opening Sep 24 / until Oct 15
Claude Lévi-Strauss' concept of "bricoleur" fits rather well the figure of the clandestine agriculturalists of Oporto. Unlike the "engineer" who develops specific tools for specific tasks, the "bricoleur" uses a limited set of materials and instruments to solve all sorts of problems that he comes across, redefining his techniques after the scarce means within his reach. In like manner so do Oporto's urban agriculturalists, who occupy illegally marginal plots of land, challenge and domesticate unfavorable topographies to grow their crops, improvise sophisticated rainwater collection and drainage systems to water their plantations, and develop some of the most ingenious inventions witnessed in Oporto's urban environment since the European debt crisis of 2011.
Contextile – Contemporary Textile Art Biennal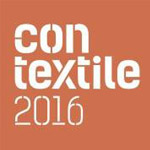 july 30 – october 15
Starting July 30th, CAAA will host the 3rd edition of Contextile Contemporary Textile Art Biennal. The opening will include a performance entitled "WASTELESS" by Anja Calas & Hugo Branco at 10:00 PM
The biennal invited the artists Conceição Abreu and Isabel Quaresma to produce an artistic project, specific and in context, to Contextile 2016, around the theme of "territory" and to be presented at galleries 1 and 2 of the CAAA.
For more about Contextile 2016 opening programme:http://contextile.pt/2016/en/abertura-30-de-julho/
Finissage of "The museum of boughs: 4 rooms" + Performance "Breathing underwater"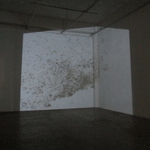 Exhibition + Performance
until Jul 23 2016 + friday 22 Jul 9:30pm
'The museum of boughs' is an ongoing, itinerant museum dedicated to boughs, composed of intermedia installations that allude to 'In a Station of the Metro' by Ezra Pound and the 'Musée d'Art Moderne, Département des Aigles ' by Marcel Broodthaers, among other references.
The exhibition finishes with the performance "Breathing underwater" by bruno neiva to be held at 9:30pm with the reading of modified citations by authors as Benjamin, Bataille, Wittgenstein, Zumthor, Foucault, Drucker, Habraken and Derrida about the theme "Breathing under the water".