archive 2013 – Apr / May / Jun
Association's Factory – presentation / July 2nd, 11:30am.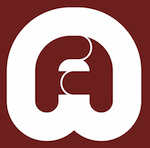 Tuesday, July 2nd, 11.30 at CAAA: public presentation of the Fábrica das Associações (Association's Factory) informal movement. More info soon  here.
The Oldest Alliance, a film by Sean Tuson / June 27th 2013, 9.30pm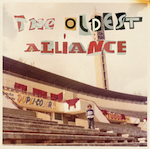 Through football, this film takes a look to the Anglo-Portuguese Alliance, the oldest alliance in the world which is still in force.
With the presence of the director. Free admission.
Industrial Revolution, a film by Frederico Lobo & Tiago Hespanha/ June 25th, 9.30 pm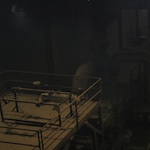 With its source in the Cabreira Mountains and reaching the sea at Vila do Conde, the Ave River has seen its river banks turned into industrial territory. All along the river you can hear stories, give shape to memories and meet obstacles, on a journey through the outskirts of modern civilization.
Directed by: Frederico Lobo e Tiago Hespanha
Sound: Gonçalo Mota
Technical Direction: Hugo Almeida e Jonas Ribeiro
Editing: Federico Delpero Bejar
Sound Editing: Pedro Augusto
Produced by: Leonor Noivo | Terratreme
70 min.
With the presence of the directors. Free admission.
Proxim(a)idade, Tales Frey / June 20th 2013, 8 pm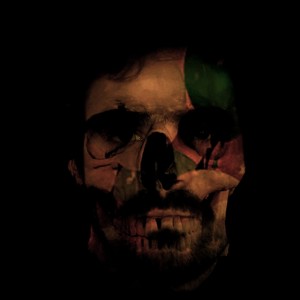 On the date of my next age celebration, I use my body as a symbolic field to convert signs that mark the rite of passage of my birthday on ads proximity to my death. From the celebrated new year of life, I note the announcement of my death. The temporary youth and beauty give way to senility constructed of elements that are present in the glad birthday parties and also in events like funeral wakes. The performance explains the celebration of a skeptical youth, obsessed with consumption of what is elusive, but full of enthusiasm, flanked of the old age, wedded with the metaphysical faith for fear of a cruel outcome in a vacuum. The contradiction emphasizes two movements coming from the same date, when we celebrate one more year of life and regret the time it leads to death.
The Garbage World, by Elisabeth Gschiel / 1-30 june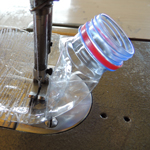 Opening June 1st, 4pm
A couple of weeks from her residence at CAAA, Elisabeth asked us for a sewing machine to work with. When she arrived, was fascinated by the Brother DB2-B714-3 we had for her and by all the sewing material she was able to find at the haberdasheries in Guimarães.
Elisabeth Gschiel shows in this exhibition the work produced during her Artistic Residence at CAAA, where she has been since April.
The artist works mainly with used plastic materials, such as packaging material or transparent plastic foils. For the exhibition at CAAA she has collected all the used plastic water bottles and generated a map of the world. The water on the map is made of pressed, sewn plastic bottles. Further projects are old portrait photos of unkown people, they were given away, found at a flea market in Porto. On the photos were sewed wings on a plastic foils applied. Plastic bags with contents were processed and Azulejos were made of sewing pins.
Who is Elisabeth?
Elisabeth Gschiel – lives and works in Graz, Austria.
Educated in graphic design and architecture. She holds a Master degree in architecture from the Technical University of Graz. Worked at Szyszkowitz-Kowalski Architects and at LOVE architecture and urbanism.
Since 2011 she is working on sewn plastic landscapes and plastic installations. She is a member of a group of artists "Schaumbad- Freies Atelierhaus Graz". She has participated on several exhibitions in Austria and abroad.
She was the winner of the Artist in Residence Scholarship April-May 2013 supported by the Cultural Department of Styria, Austria.
Fashion and Religiosity in Body Marks, Cia.Excessos /1-30 june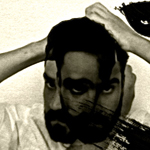 Exhibition by Cia. Excessos – Tales Frey and Paulo Aureliano da Mata
Opening July 1st, 4pm
This series of artistic work emerges as a reflection on the mobilization of the body in performative and ritualistic practices that articulate in some way with fashion and/or religiosity, two territories at same time contrasting and contiguous in contemporary culture.
It is assumed, in this body of masterpieces, that the body is a symbolic operator of a great importance and occupies a crucial place in the artistic and cultural figurations, starring the plural reunion arts with the obsessions of contemporary as too with most ancient ritualism.
The manifestation of the performance art and its developments in documentation as videographic and photographic media, as well as new languages ​​caused (video-performance, photo-performance, etc.), embody a space that corresponds to the elucidation of the ephemeral and the enduring while.
By Tales Frey, are exposed the following works: Re-banho (2010), Beija-se (2012), Atendo ao Molde (2013), Sede Vós (2013), Por um Fio (2012), (De)reter-se (2013), Aliança (2013), Dismorfofobia (2012), Proxim(a)idade (2013), Faceless (2011). By Paulo Aureliano da Mata: Romance Violentado (2011).
Both artists have come together as a collective (duo) in 2006 and founded the Cia Excesses in 2008.
The main feature in their conception is the multidisciplinarity. This duo has been building a hybrid form of theatrical research, concerning the dialogue among video, theater, performance art and photography.
The company also has invited artists to join the team in some works.
Live
Proxim(a)idade. 20 June. 8pm. Black Box.
(PT) Animais de Linguagem /4 maio 2013
Sorry, this entry is only available in PT.
Concerts /Pique Dame + 10 000 Russos /apr 28th 5pm
Pique Dame
Graf Schrecks and Mário Gomes – music
Odysseus Klissouras – video
10 000 Russos
João Pimenta (ALTO!) and Pedro Pestana (Tren Go Soundsystem)
Tickets 5€, on sale at CAAA
Reservations: geral@centroaaa.org
Elisabeth Gschiel /apr – may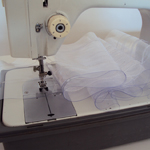 The 2013 CAAA Residence Program starts in April with the Austrian artist Elisabeth Gschiel.
Elisabeth Gschiel is a visual artist with a background in architecture, whose art pieces result of the work on vinyl foil.
The result of this Residency will be on display at the CAAA during the month of June 2013.
This Residency is supported by the Culture Department of Styria, Austria.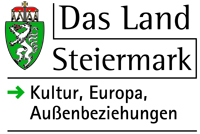 Jazz Concert /Luís Lopes and Jean Luc Guionnet /april 5th 10pm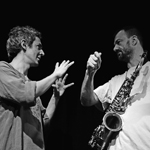 Luís Lopes – electric guitar
Jean Luc Guionnet – sax alto
Tickets 5€ on sale at CAAA