archive 2012 – Jan / Feb / Mar
(PT) Punk is not Daddy de Edgar Pêra /22 março 21h30
Sorry, this entry is only available in PT.
(PT) No Direction Home: Bob Dylan (parte 1) de Martin Scorsese /23 março 21h30
Sorry, this entry is only available in PT.
(PT) No Direction Home: Bob Dylan (parte 2) de Martin Scorsese /24 março 21h30
Sorry, this entry is only available in PT.
(PT) Teatro Bruto – Laboratório de Dramaturgia e Criação Cénica /19-26 Março
Sorry, this entry is only available in PT.
Cage… conceptualizing Cage now /March 10 – April 29
The exhibition Cage… advances a set of hypotheses from the perspective of a new generation – formed in the 21st century more than the 20th – regarding the radical experimental project of the American composer John Cage (1912-1992).
Built from a series of "modules," the show hand-picks a crucial set of Cage's most influential indeterminate scores, and traces their impact on the first post-Cagean composing strategies of the 1960s. It will then turns to the question of how this field of radical experimentation is still being seized and translated in the present.
Events in the opening day, March 10, include a lecture by the co-curator, Julia Robinson and a performance by Margaret Leng Tan.
On the 11th conference with Tom Hannes and performances by Alison Knowles and Taketo Shimada.
/March 10
3pm conference Julia Robinson
Julia Robinson is Assistant Professor in the Department of Art History at New York University. She was the curator of John Cage & Experimental Art: The Anarchy of Silence a retrospective exhibition on Cage tracing his impact on late 20th century art, which opened in Barcelona at MACBA in late 2009 and toured other European cities through 2010. In 2010 she curated New Realisms: 1957-1962: Object Strategies between Readymade and Spectacle at the MNCA Reina Sofia, Madrid. Recently she edited a new volume of writings on John Cage for October magazine's October Files series published by MIT Press in 2011.
4pm performance Margaret Leng Tan
The Art of Toy Piano – Works by John Cage, Phyllis Chen, Philip Glass, Erik Griswold James Joslin, John Kennedy, Stephen Montague, António Pinho Vargas e Naftali Schindler.
Margaret Leng Tan is a major force in the American avant-garde and one of the most preeminent John Cage interpreters. Hailed as "the queen of the toy piano" by The New York Times, Tan has elevated a humble toy to the status of a real instrument. Her diminutive music-theater of nostalgia and humor has delighted audiences worldwide. In "The Art of the Toy Piano", she performs works by John Cage and Cage's "spiritual children", those inspired by his adventurous spirit to write for the toy piano and other toy instruments.
Website: www.margaretlengtan.com
/March 11
5pm conference Tom Hannes
The Belgian performer Tom Hannes (1970) graduated as a Master in Literature on the poetics of John Cage and has performed numerous of Cage's texts in performances, notably Empty Words, Chauncecleer, A Medieval Circus on the Canterbury Tales and Lecture on Nothing. He is a Zen priest and writer.
6pm performance Alison Knowles, Taketo Shimada
Alison Knowles is a visual artist known for her sound works, installations, performances, publications and her association with Fluxus, the experimental group of which she was a founding member in 1962. She was a close friend of John Cage, and edited his book Notations, published by the Something Else Press in 1969. Her work has recently be shown at the Tate Modern, London and at the Museum of Modern Art, New York where she lives and works
Website: www.aknowles.com
Taketo Shimada is a musician and artist.  He grew up in Tokyo and lives in Rockaway Beach, NY.  He started Messages with Tres Warren, their 2nd LP from De Stijl Records is due out later in 2012.
Curated by: Julia Robinson, João Simões e Christian Xatrec
João Simões (b. 1971, Luanda, Angola) "The works of Simões show us that the most common attitude is complete unknowingness that is, contemporary art does not ask for that which conceives it; it does not ask for the things without which it wouldn't exist. And it is precisely in this unknowingness, in the revelation of this unknowingness, that the works of Simões attain an unavoidable pertinence. Without question, it is not necessary to enquire about language to write books, nor to enquire about projectors and VCRs to make works of contemporary art. But the presentation of a work that reveals us matter as an invisible material enemy, in the conception of a work, is a work that assumes a very particular place in contemporary art. One could say, the place of matter." (Paulo José Miranda, 2004 in On Matter).
Website: www.00351.org
Christian Xatrec lives and works in New York. His artistic practice can best be described as theoretical research unconstrained by the idea of production as commodity. He is a director of the New York – and Venice based- Emily Harvey Foundation, where for the past 5 years, he has been developing a comprehensive and ambitious artistic program equally oriented away from the commodity strands of the art-world circuits.
Invited artists: Alison Knowles, Margaret Leng Tan, Taketo Shimada, Tom Hannes
Works by: John Cage, Andy Warhol, Henry Flynt, George Brecht, Buckminster Fuller, Simone Forti e Allan Kaprow
Diz-lhes que não falarei nem que me matem /March 15, 16, 17
Sorry, this entry is only available in PT.
Pedro Bastos /February – October 2012
Sorry, this entry is only available in PT.
"The Low Ride Pleasure", Pedro Magalhães /February 17-29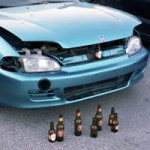 Pedro Magalhães was born in Porto in 1975, city where he lives and works.
His artistic practice is mostly photographic, with a serial approach to each subject.
His work comes from the research on amateur practices.
In this exhibition, The Low Ride Pleasure, Pedro Magalhães enters the world of car tuning in Portugal, an activity considered illegal in this country.
The car tuning culture is connected to matters of identity and can be read as an aesthetic extension of the individual and his personality through a series of changes ranging from the interior to the exterior of the car, printing on this object the idiosyncrasies of its owner. All the chosen extras allow a different behavior and appearance, turning something that is mass-produced in something unique, through a do it yourself process like some sort of vernacular engineering.
Car tuning concentrations we see in this series are places where boundaries are challenged and where eccentricity prevails. They normally take place away from large urban centers, where a subculture displays aesthetic and tastes that go beyond the prevalent standards of choice and preference, revealing the result of the lapidation of an object in an endless quest for overcoming the banal and the charismatic statement.
(PT) James Elkins /15 fevereiro, 18h
Sorry, this entry is only available in PT.
"A collection of landscapes", Carlos Lobo /February 3 – March 4
This is not a retrospective. Not even a survey. One can interpret this exhibition as if the photographer acted as the curator of his own work , using the idea of landscape as the main theme for the selection of works.
This exhibition contains photographs from 2005, starting with the series entitled Interior, exhibited in the Calouste Gulbenkian Foundation (Lisbon) and never shown outside this institution; the series Imaginary film sets, comissioned in 2007 for the exhibition at Solar, Cinematic Art Gallery in Vila do Conde; the series Still There, (Lebanon, 2011) from the BES Photo 2011 award till the most recent images produced in Japan.
The exhibition A collection of landscapes is an opportunity to better understand the guiding themes and idiosyncrasies of the author's work and his documental approach to reality through the use of photography.
Cosmos /March 10 – April 7 (gallery #4)
Sorry, this entry is only available in PT.
"Fictional maps", Luís Guerra /January 14 – February 7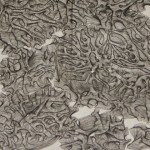 Since I am young I enjoy drawing maps and everything related with Geography, Etnography, etc. Every time I can I grab a pen or a pencil and I start drawing topographic lines. I love the concentration that this precise work demands from me.
Luís Guerra is a portuguese artist that works mainly as a choreographer and dancer. He makes part of Bomba Suicida, an association for cultural promotion, in which other two portuguese artists make part of and with whom he works together regularly: Tânia Carvalho and Marlene Freitas. Since he has moved to Viana do Castelo he became part of a new store/artistic project that has stimulated his plastic and visual work, A Benda.
"Qqywqu'ddyll'o'" + "If I could stay there forever"
January 14, 2012 / 22h
Tickets 5,50€ / Student 4,50€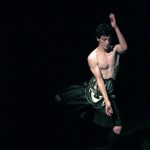 Qqywqu'ddyll'o' – Luís Guerra de Laocoi
Qqywqu'ddyll'o' is a kind of art from Laocoi, usually danced by a man and performed by a female musician. The woman always follows a strict score which is an ancient form of musical poetry. Every nuance of specific time between each sound corresponds to a particular letter and the actual sounds may correspond to different syllables. All these different sounds and silences form words that form a poem that usually deals with the themes of beauty, love and elegance. Qqywqu'ddyll'o' demands that listeners familiar with this laocoït art, count constantly times to hereby visualize words coming out from the void. The man is almost always an ornamental element which merely dances abstractions, making up for those used in the soundtrack of the text itself. His dance should never illustrate the poem. Qqywqu'ddyll'o' is an art for theatres and allowed to monitor most of the time for stage, elements depicting geographic features of Laocoi like lines of relief or photographic images that embody the strong wind that always blows in the archipelago.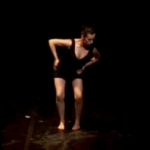 If I could stay there forever – Tânia Carvalho
Gostava de conseguir construir uma dança da mesma forma que um pianista se senta ao piano e de lá "tira" uma música.
Esta dança é uma composição de movimentos para criar sensações.
"A Cidade da Muralha" /December 16, 2011 – January 29, 2012
Sorry, this entry is only available in PT.